Treat Yourself Citrus Gift Box
Regular price

Sale price

$39.00

Unit price

per
Our Treat Yourself Citrus Gift Pack includes a selection of products perfect for everyone who deserves a little treat:
1 x Small Hemp Body Butter:
Hemp oil is ultra-nourishing with an ideal omega 3 and 6 fatty acid profile  and phospholipids  provide superior moisturising and skin soothing qualities.  Vitamin A and E act as and antidoxidants, helping to prevent damage from free radicals.  Cocoa Butter adds to this decadent body butter. Sandalwood oil provides additional support for dry and rough skin.
1 x Relaxation Eye Pillow:
The Soap Bar linen eye pillows are filled with flax seeds and lavender buds. Whilst relaxing, place the pillow across your eyes to encourage deep relaxation.
1 x Lemon Myrtle Soap:
Fresh and sunny, embrace your senses with this fragrant soap.  Lemon Myrtle is native to Australia and contains the strongest lemon scent of all lemon type plants.
1 x Zest Soap: 
Fresh and invigorating - a zesty lemon blend of Lemongrass and Lemon Myrtle Essential Oils.
VISIT US IN-STORE OR ONLINE

15/25 Quanda Road,
Coolum Beach, Queensland, 4573
Australia.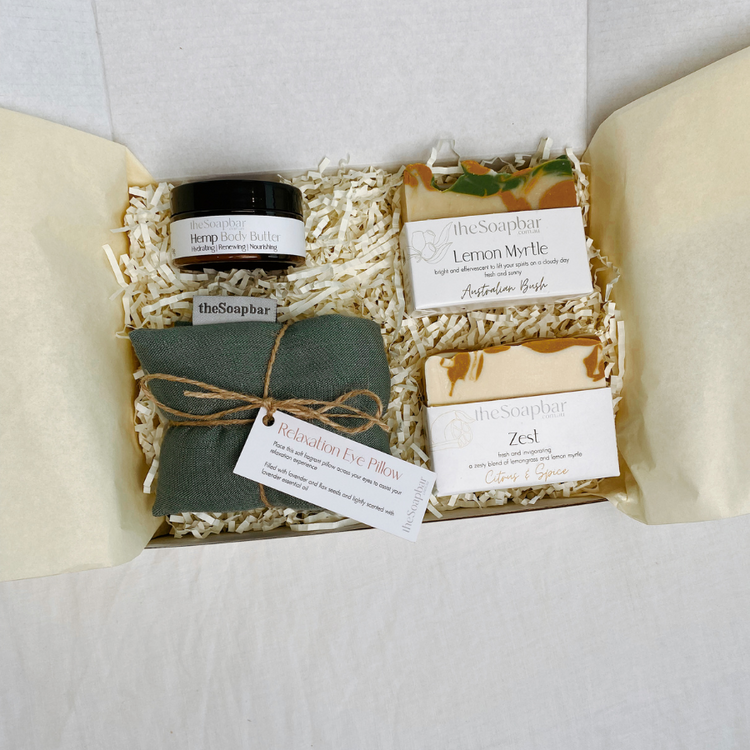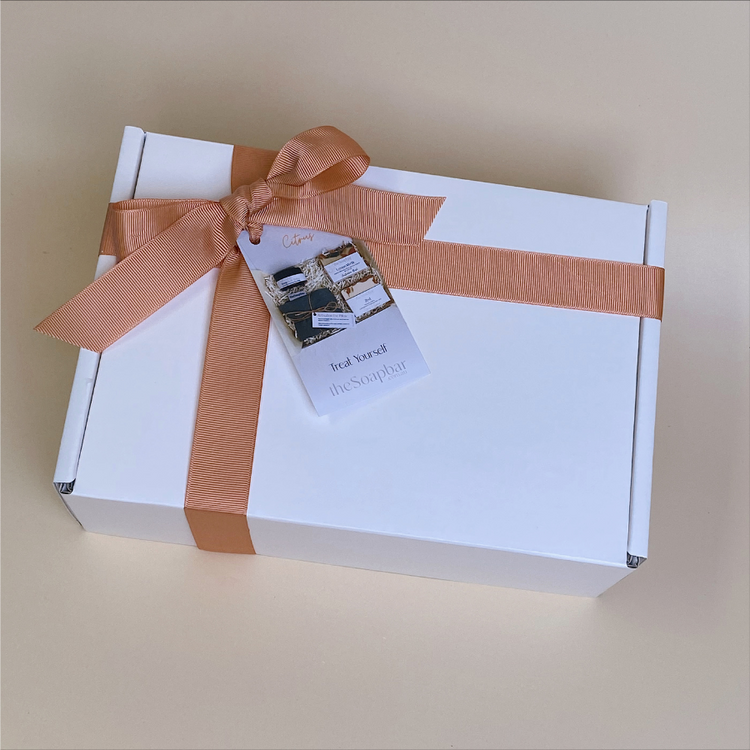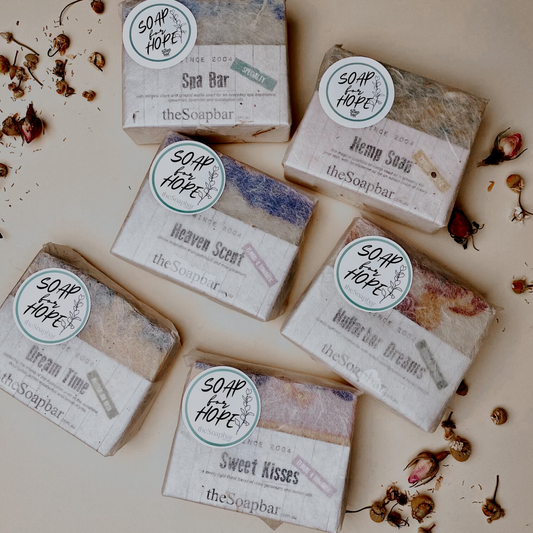 Soap for Hope
The soap bar is located on the sunshine coast, queensland, australia and produces boutique style handmade soaps and natural body care products.
We believe in giving back to the community that supports us.  In July 2021, we started Soap for Hope. Each month we will donate 100 bars of soap to a different charity, for them to use/sell/raffle/donate as they like.  
As a small family business, it's important for us to be involved in our local and national community. It's just a bar of soap, but to someone in need it might mean a whole lot more.
If you would like to be involved or suggest a great charity, get in touch by sending an email to us.
Soap For Hope