Ultimate Pamper Pack
The ultimate at home pamper experience
Regular price

Sale price

$78.00

Unit price

per
The Ultimate Pamper Pack to bring the best of The Soap Bar into your home. Beautifully packaged in a white gift box, each pack contains:
 
1 x Coffee and Coconut Scrub:
Wake your skin up with this amazing scrub with coffee and cooling Peppermint Essential Oil. Ground Arabica Coffee tones and stimulates the skin, Himalayan Salt and organic Coconut Sugar rub away dry, flaky skin and Coconut Oil nourishes the skin.  

1 x Relaxation Eye Pillow: 
Our linen eye pillows are filled with Flax Seeds and Lavender buds. Whilst relaxing, place the pillow across your eyes to encourage deep relaxation (may be beige or light pink).
1 x Lavender Essential Oil:
For use in a diffuser to create a calming atmosphere 
1 x small Vintage Peony Candle:
Soy wax burns cleaner and longer than other waxes with little soot.  Hand poured on the Sunshine Coast using premium soy wax.

1 x Purity Bath Bomb:
Purify your skin with a combination of the calming, cleansing properties of lavender oil with the antimicrobial, anti-aging properties of rose geranium oil. This purifying blend of essential oils is combined cocoa butter, citric acid and sodium bicarb to deliver a luxuriant bath treat. Relax, heal, purify. 
4 x Soaps: 
A gorgeous selection of four of our most popular soaps: 1 x Spa Bar, 1 x L'ete en Provence, 1 x Rose Garden, 1 x Citrus Splash.
VISIT US IN-STORE OR ONLINE

15/25 Quanda Road,
Coolum Beach, Queensland, 4573
Australia.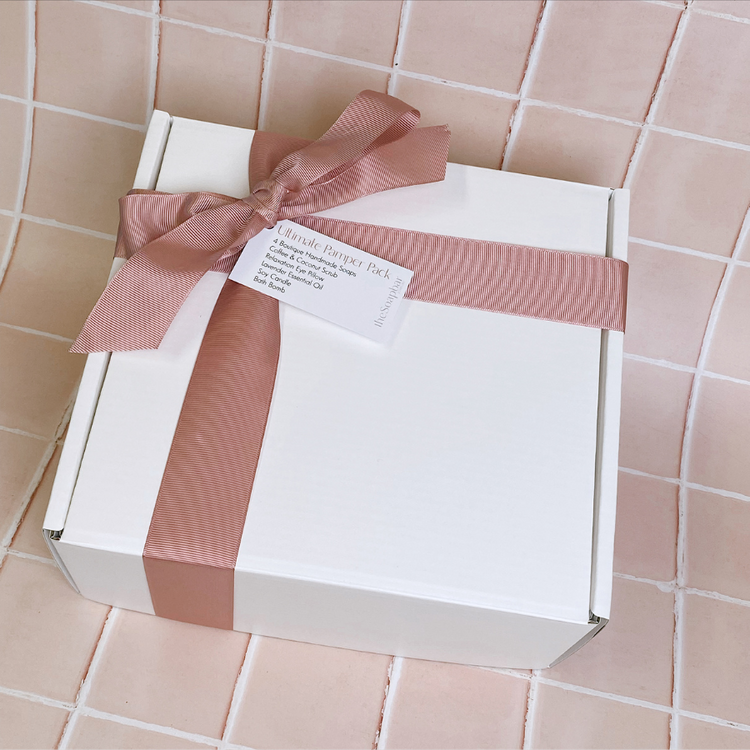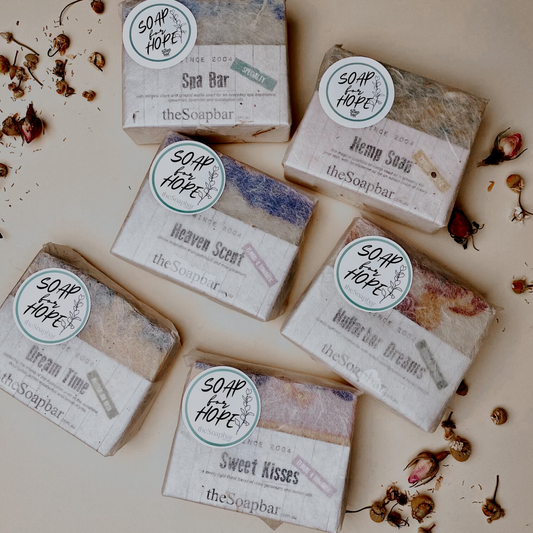 Soap for Hope
The soap bar is located on the sunshine coast, queensland, australia and produces boutique style handmade soaps and natural body care products.
We believe in giving back to the community that supports us.  In July 2021, we started Soap for Hope. Each month we will donate 100 bars of soap to a different charity, for them to use/sell/raffle/donate as they like.  
As a small family business, it's important for us to be involved in our local and national community. It's just a bar of soap, but to someone in need it might mean a whole lot more.
If you would like to be involved or suggest a great charity, get in touch by sending an email to us.
Soap For Hope