Blissful Indulgence Floral Gift Box
Regular price

Sale price

$54.00

Unit price

per
The Blissful Indulgence Floral Gift Pack contains a range of carefully selected products, presented in a beautiful white box and includes:

1 x Small White Lily and Rose Candle:
Deep floral notes of rose with an undertone of cedarwood and a top note of orange and lemon. Approximately 20 hour burn time soy candle. 
1 x Small Rose Body Butter:
Rich and creamy body butter with cocoa butter and fractionated coconut oil; rich in fatty acids to deeply nourish dry skin especially during dry winter months when your skin needs that extra love. Scented with exquisitely delicate essence of rose maroc oil, the hero ingredient for dry skin.
 

1 x My Sweet Bath Bomb:
Add a touch of the sweet and delicate with a My Sweet Bath Bomb. The blend of sodium bicarb, citric acid and cocoa butter softens and conditions your skin, while the rose buds and rose geranium essential oil leave your skin smelling sweetly delicate. 

1 x Romance Bath Salts:
Encourage deep muscle relaxation with these mineral and milk bath salts. Lavender, Ylang Ylang and Pink Grapefruit essentials oils for that romantic feeling (350g).

1 x Rose Garden Soap:
Sweet and pretty like a country rose garden. For our Rose Garden handmade soap, we've used a blend of Rose Geranium and Sweet Orange Essential Oils. Calm and grounding, Rose Geranium Essential Oil presents a fresh floral scent with a top note of light citrus, and it does a wonderful job of balancing the oils on your skin. Sweet Orange Essential Oil pairs beautifully with the Rose Geranium's fragrance and offers powerful cleansing and antiseptic properties. The result? Soft, balanced skin with a hint of fresh roses.

1 x Sweet Kisses Soap:
A light sweet blend of Rose Geranium and Lemon Essential Oils; like the soft kiss of warm summer sun

VISIT US IN-STORE OR ONLINE

15/25 Quanda Road,
Coolum Beach, Queensland, 4573
Australia.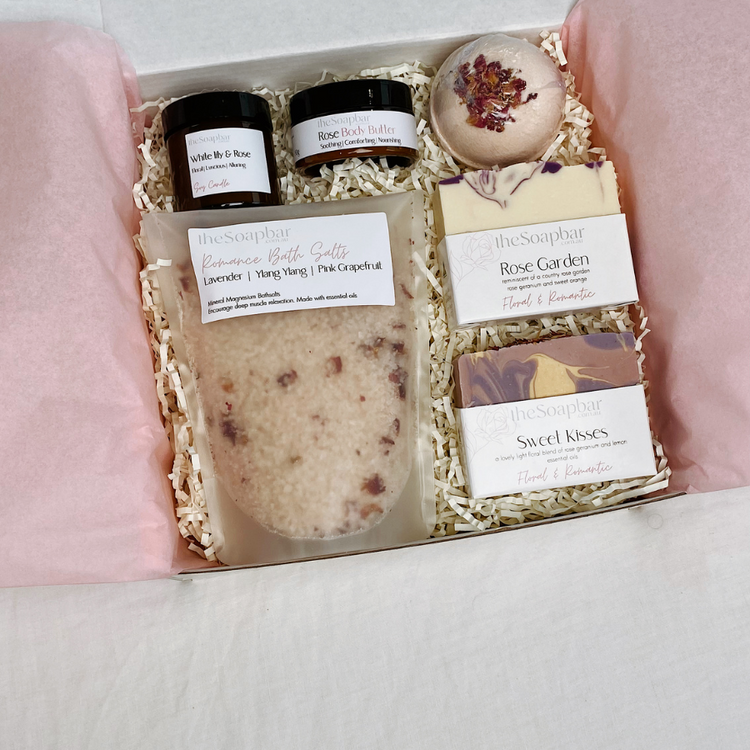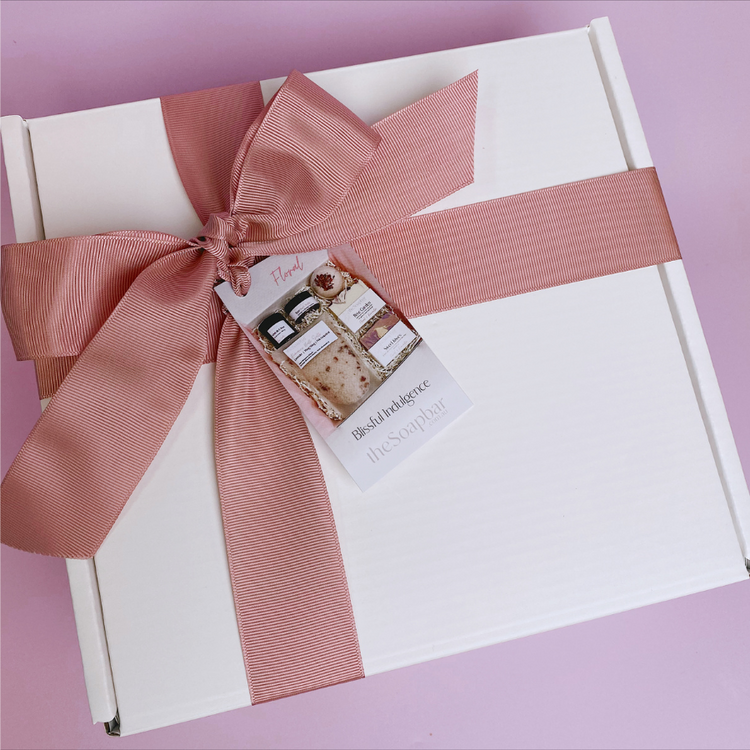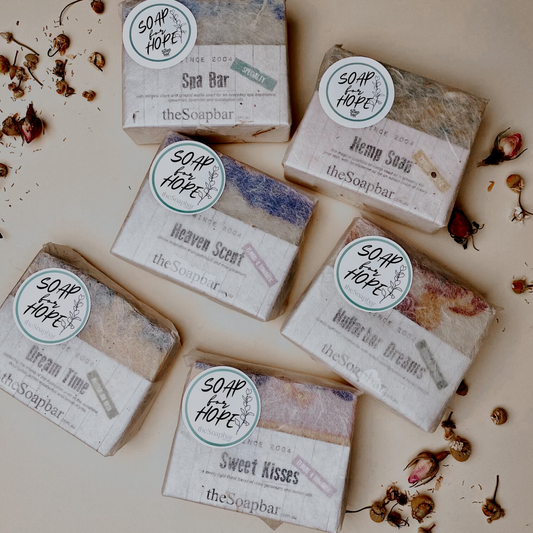 Soap for Hope
The soap bar is located on the sunshine coast, queensland, australia and produces boutique style handmade soaps and natural body care products.
We believe in giving back to the community that supports us.  In July 2021, we started Soap for Hope. Each month we will donate 100 bars of soap to a different charity, for them to use/sell/raffle/donate as they like.  
As a small family business, it's important for us to be involved in our local and national community. It's just a bar of soap, but to someone in need it might mean a whole lot more.
If you would like to be involved or suggest a great charity, get in touch by sending an email to us.
Soap For Hope