Collection:

Star Anise Essential Oil
What is Star Anise Essential Oil?
Star Anise Oil is obtained from seeds of the star-shaped woody fruit—star anise—which grows on the illicium verum plant. The illicium verum plant is native to Vietnam and southern China. Star Anise Oil is variously referred to as China Star Anise Oil and Chinese Star Anise Oil.
Its aroma is strong, sweet and powerful—not unlike liquorice—and is often described as emotionally stimulating.
Properties
Star Anise Oil has wide-ranging applications in natural medicine. The star anise fruit itself is a powerful source of the compound shikimic acid, which is crucial for the metabolic pathway involved in the formation of amino acids.
The oil's stimulating and energising properties make it potentially useful for treating digestive and respiratory issues.
In addition to its anti-bacterial and anti-fungal properties, star anise oil is known for its high anti-oxidant content.
How to use Star Anise Oil
 There are three popular ways to administer star anise oil. 
Steam inhalation
Add one or two drops of star anise oil to a steam diffuser or ultrasonic diffuser to aid digestion or assist in the relief of common cold. 
Topical application
Combine a couple of drops of star anise oil with a carrier oil such as sweet almond or olive oil to create a remedial massage oil. This can then be used to relieve aches and pains associated with rheumatism, or stomach cramps associated with indigestion. 
In soap
The anti-bacterial and anti-fungal properties of star anise oil make it a particularly useful ingredient in handmade soap, leaving the skin with a pleasant aniseed scent.  
Essential Oils are highly concentrated and must be used with care. 
Not to be taken internally.
Do not use star anise oil for treating medical conditions without first speaking to a medical professional.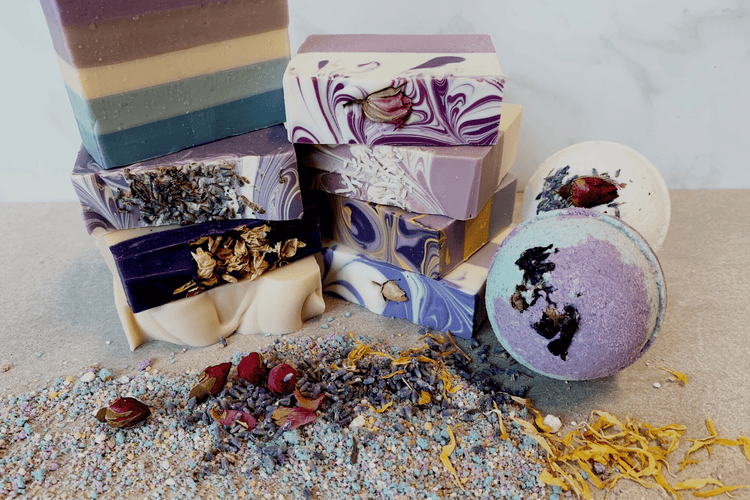 Boutique style handmade soaps and natural body care products. Designed to nourish your body and soul; we use skin-loving oilseed butters, aromatherapy essential oils, natural clays and other additives designed to deeply cleanse and to help you maintain soft, supple and youthful skin.